Washington Renaissance Fantasy Faire, weekends of August 4-5 and 18-19 2007. Gig Harbor WA. The first and last weekends for the faire, with a mix of faire, performance, and backstage shots. In no particular order!
All text and photos ©2007 Douglas Herring
www.dougherring.com
www.douglasherring.com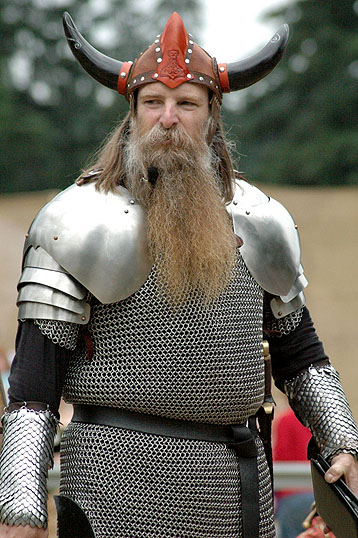 Alitor of Clan Brickhome
(Paul) prepares to introduce the
Cavallo Equestrian Arts
Jousting Show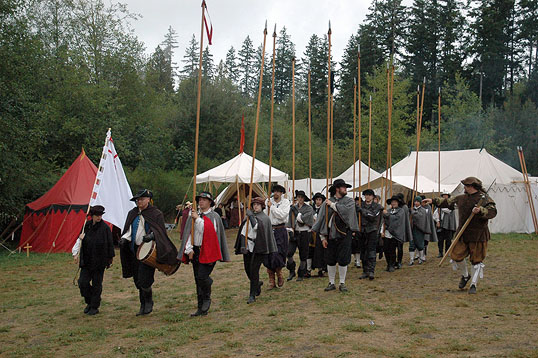 The Pikemen (Pikepersons?) of the
Academia della Spada
, prepare for the opening gate ceremonies on a rainy Sunday morning.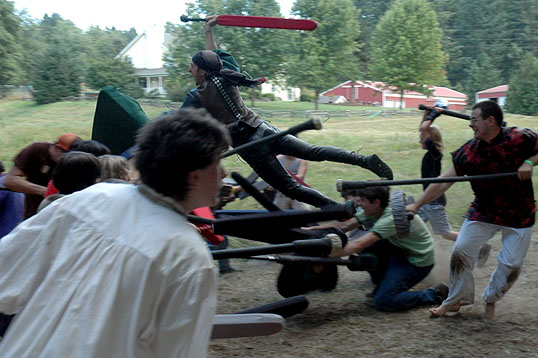 And finally, once again we see Kyle as he screams and leaps into the melee! How atypical of him... not.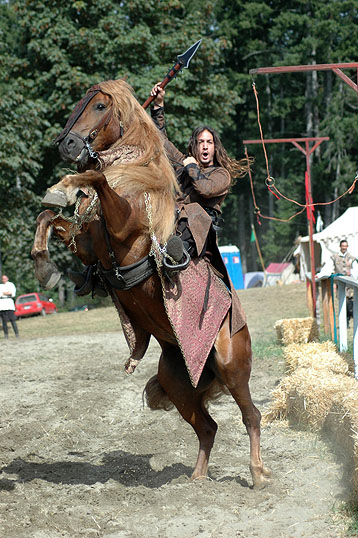 Matt of comes on strong as Hans of Germany!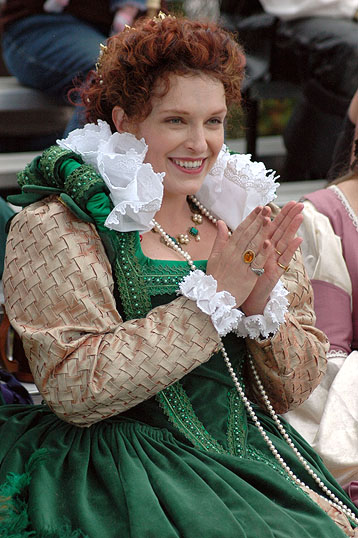 Mary Queen of Scots, the faire's resident royalty and beautiful redhead, applauds the performance!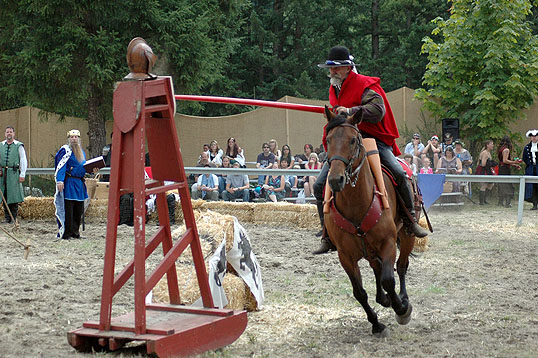 Rittmeister Frye (Gordon) tackles the first "giant": The Heavy Quintain! This during the
Warhorse Guild's
"A Knightly Tale" Show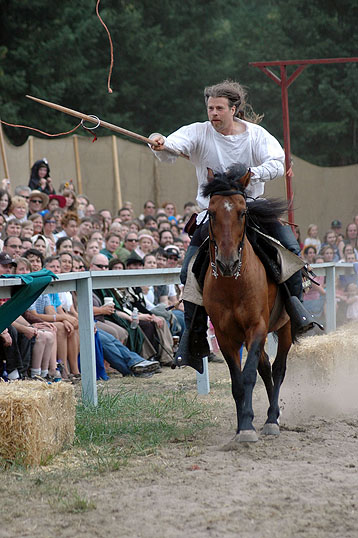 Phil steps in the last two weekends as a light rider!
Some men fight for love, others for honor...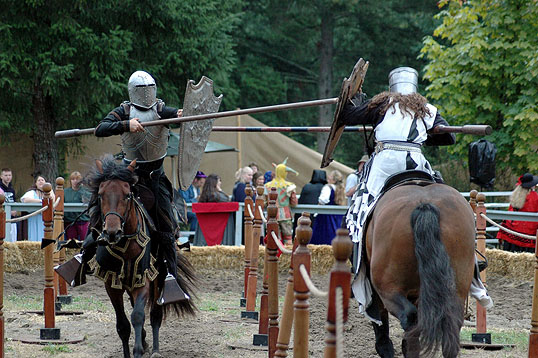 Olissio and Cary do the full-contact Cavallo joust!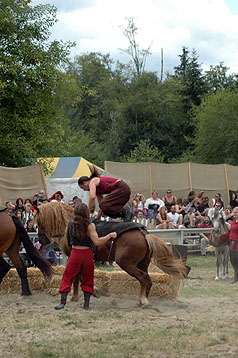 ...and onto the second moving horse.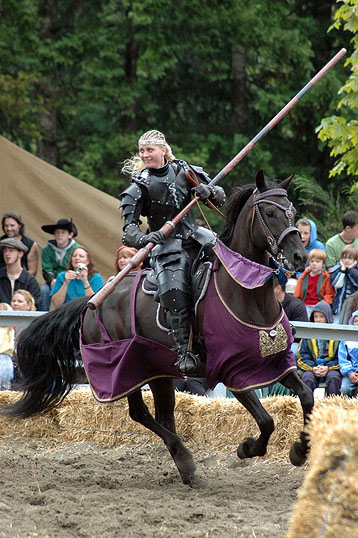 Bevin makes a mighty showing on what is my favorite action photo of the faire!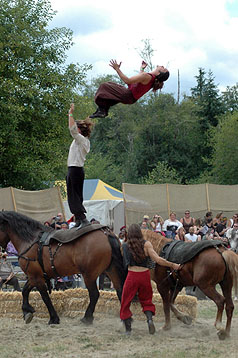 ...into the air in a full somersault...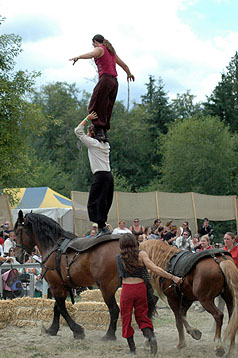 Matt jumps from Olissio's shoulders...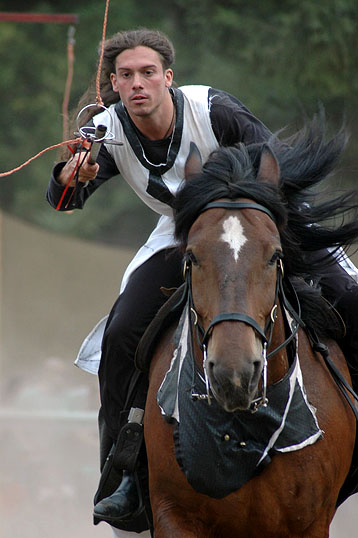 Cary spears one of many rings, this time with an inverted sword!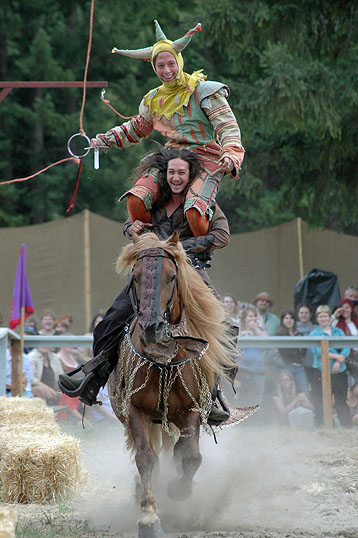 Aramis, on Matt's shoulders, prepares to do the gauntlet!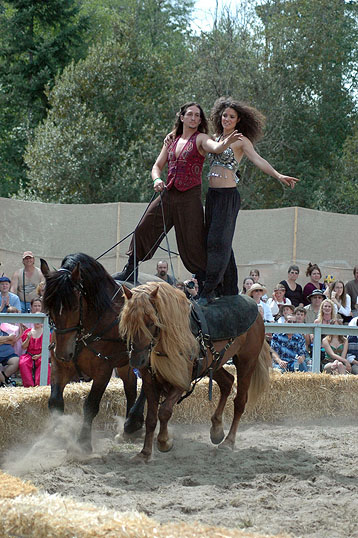 Matt and Ashley do a number of incredible stunts on horseback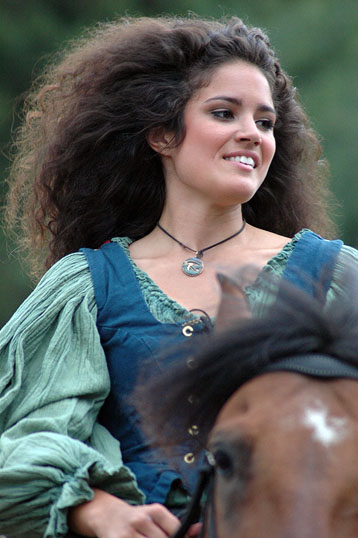 Ashley is a light horseperson in the show, doing all but the main joust, and doing it well! She rides like the wind...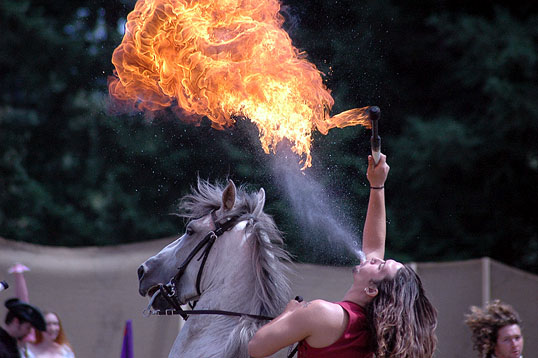 Matt opens the Cavallo Gypsy Show with a breath of fire!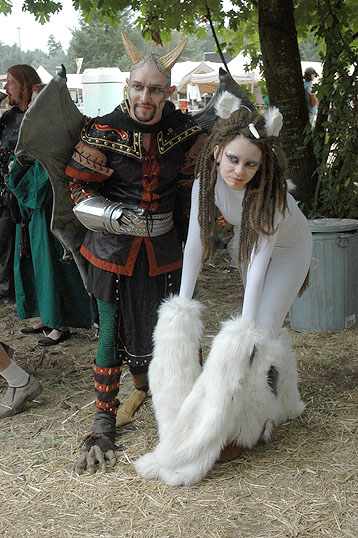 The Daemon and the Unicorn share the faire...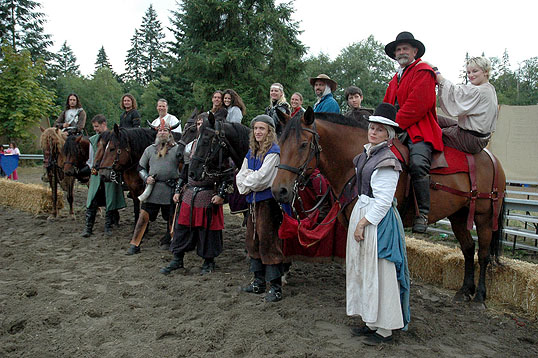 Cavallo Equestrian Arts and the Warhorse Guild, together at day's end!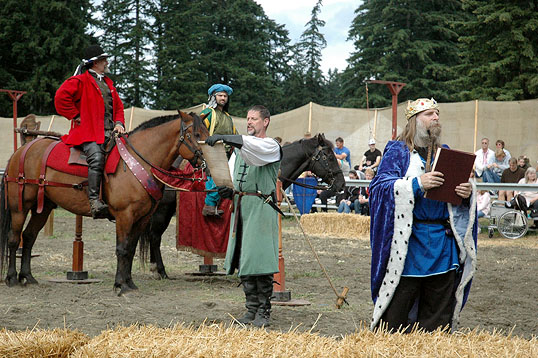 Borgo introduces the Prince of Persia to the King and to the crowd! One of the many suitors for the hand of the Princess!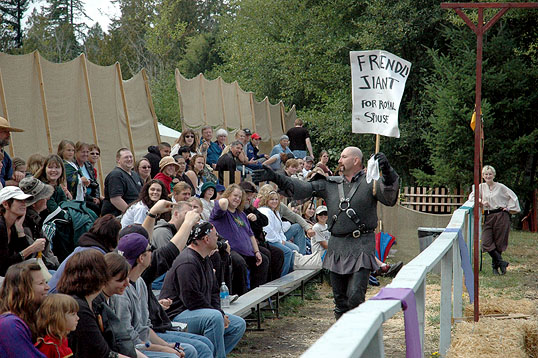 The friendly giant does all he can to get the attention of the crowd and the Princess...