Norwescon 30, April 5-8, 2007. SeaTac DoubleTree Hotel - Another great NorWesCon, I let them rope me into speaking and had a wonderful time across the board! All text and photos ©2007 Douglas Herring
www.dougherring.com
www.douglasherring.com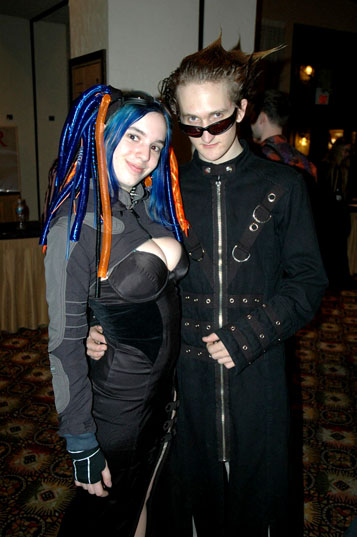 Blue and Kyle go a LARPin'!
Japanese Helmets from the Medieval Japanese Helmets Panel! Heaven for the Herring!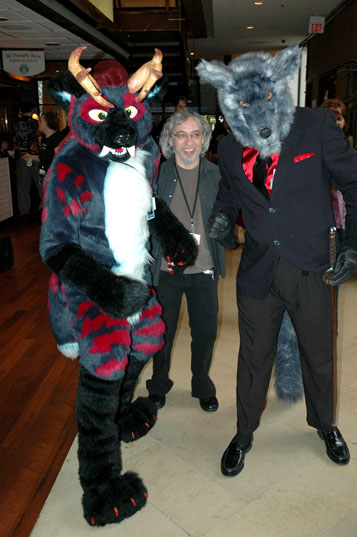 Artist Guest of Honor Luis Royo between a couple of friends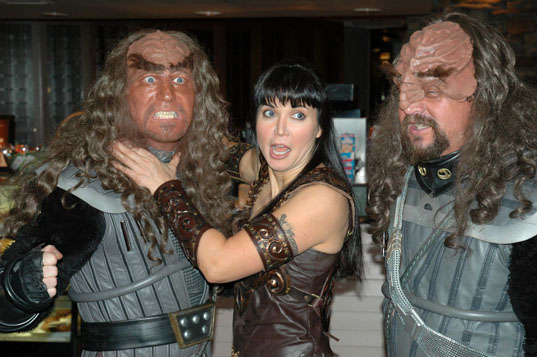 Two Klingons go after Xena, and you can bet my money is on her!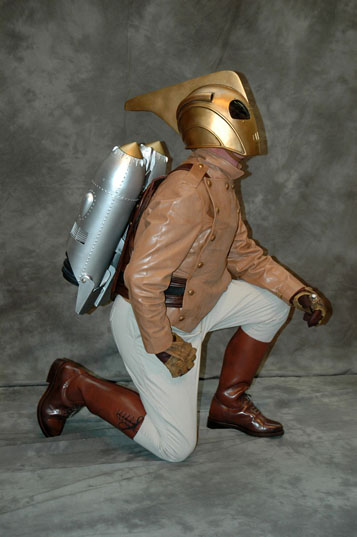 Great Rocketeer costume, this guy knew his Dave Steven's poses!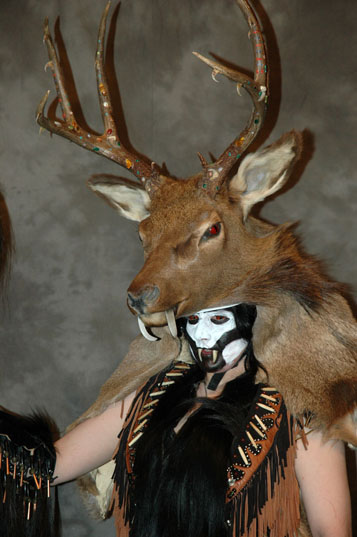 This was my favorite costume of the show, just incredible!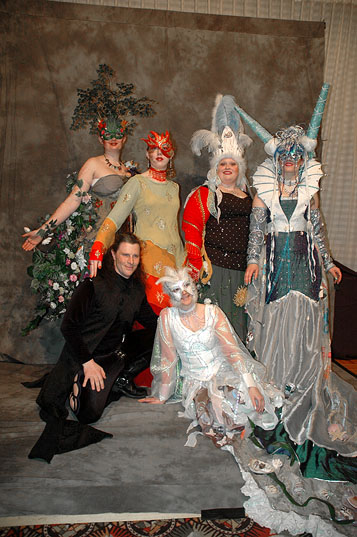 Molly and Jonnalyhn take "Best of Show - Workmanship" in the Master Class in the Masquerade!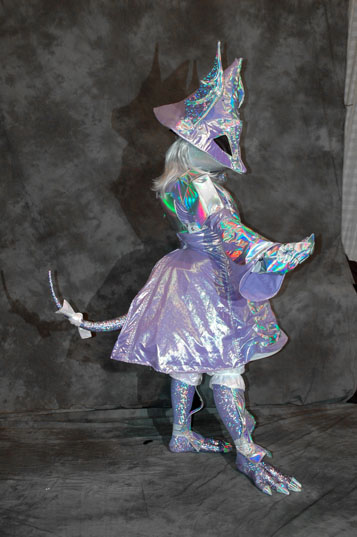 The flash on our cameras really picked up the nature of this costume!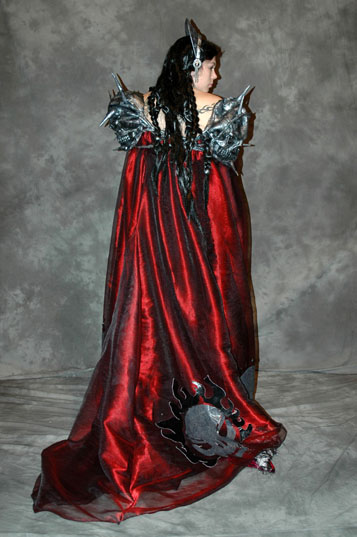 For some reason this young Empress had a lot of body guards, go figure...
I have always wanted to do a Satyr costume, so naturally, this Satyress costume had me excited!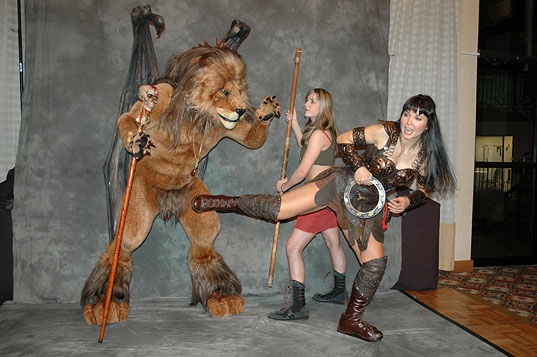 Manticore's got nards! But not for very much longer....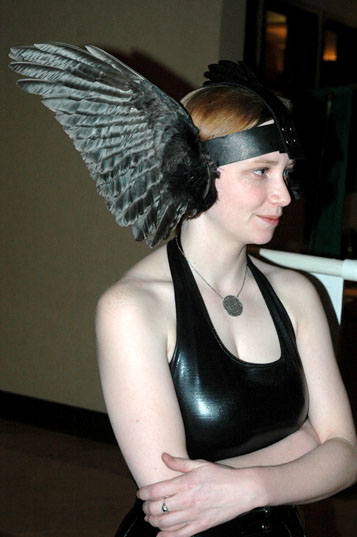 Of course, I am a sucker for a winged helmet! Nice!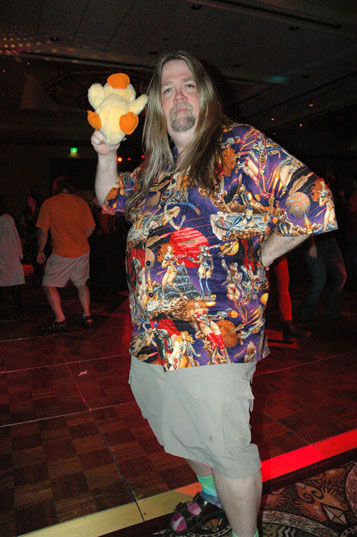 The infamous Jay Lake at the Saturday Night dance!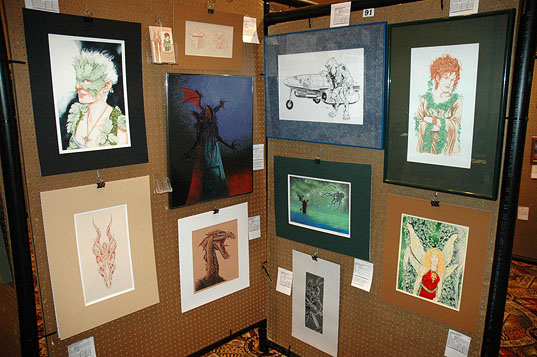 My art panels as they were originally set up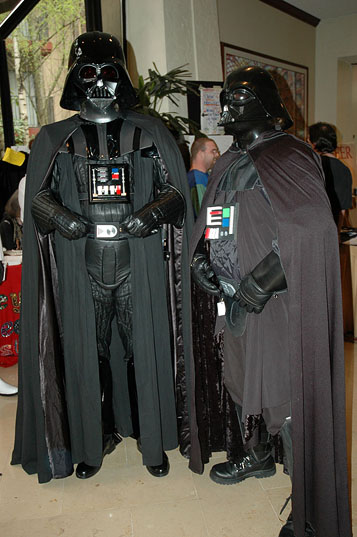 And of course, Darth Vader and Mini-Darth