Rufus the Duffus. My "baby" Maine Coon Cat. Unlike other pages here, this will be more of a "keep checking back for updates" page. Here he is, the world's cutest fuzz. Rufus was acquired from
www.tabbypatch.com
and his father is BlackTye Big Kahuna
http://www.blacktyecattery.com/males.html
- All text and photos ©2007 Douglas Herring
www.dougherring.com
www.douglasherring.com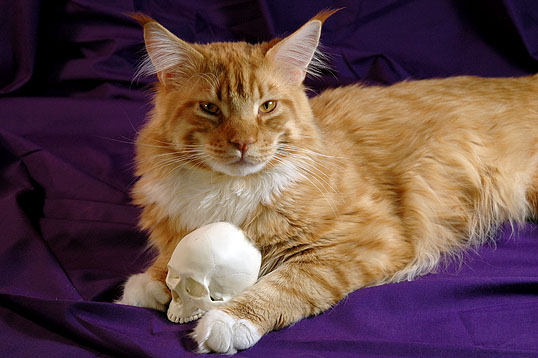 Here is Rufus in all his glory, interrupting a reference photo shoot in the studio and making me focus on him. Oh, and that is a half-scale skull... He's not that big... yet. May 6, 2007.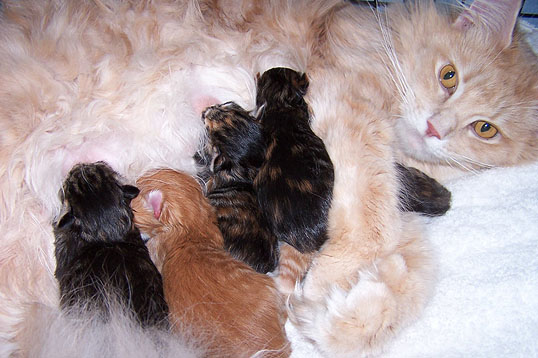 Rufus and his siblings nursing with mom Peaches n' Cream. July 2006. Photo by Cathy Crossgrove.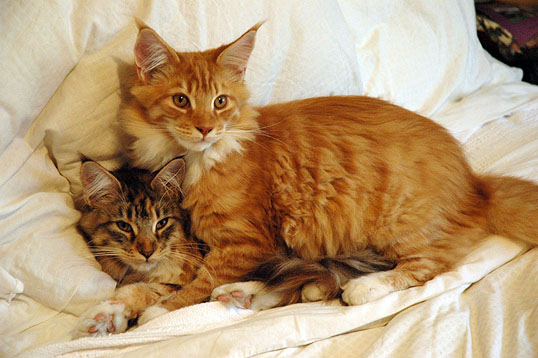 Rufus and his sister, Alberta. October 20, 2006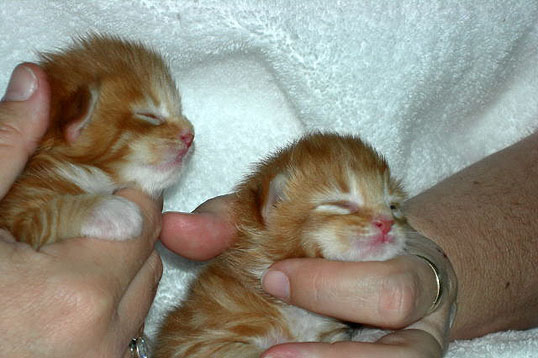 Six Day, Rufus on the left, his brother Herbie on the right. Photo by Cathy Crossgrove.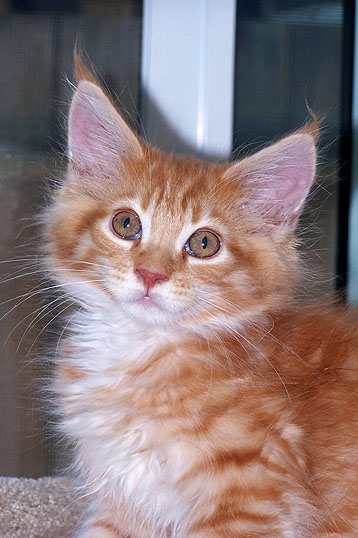 Little Rufus, or as he was known then, Sunny. 10 Weeks.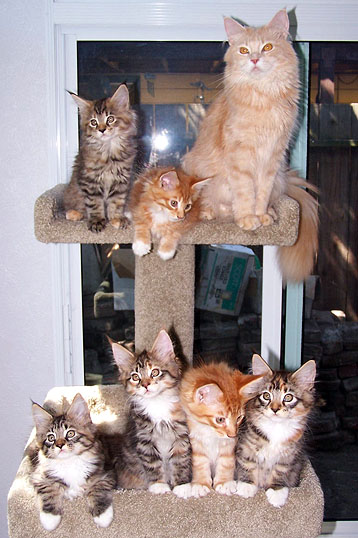 Mom and the kids, at Nine Weeks. Ruffie is on the top tier. Notice that Orange Cats seem to march to a different drummer...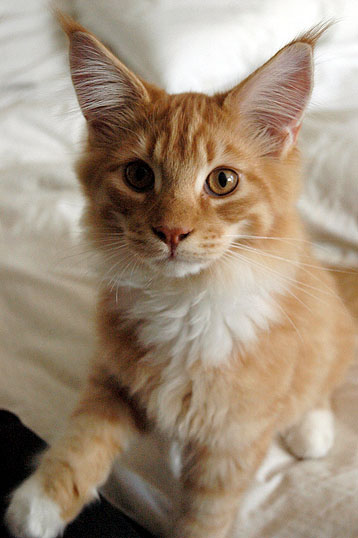 Rufus at almost five months, when I first met him. It is hard to believe it is the same cat now... October 20, 2006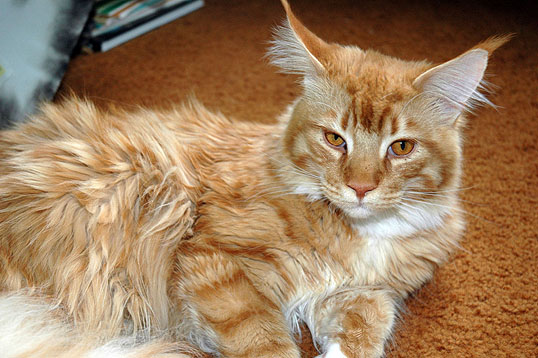 There is that look again... March 31, 2007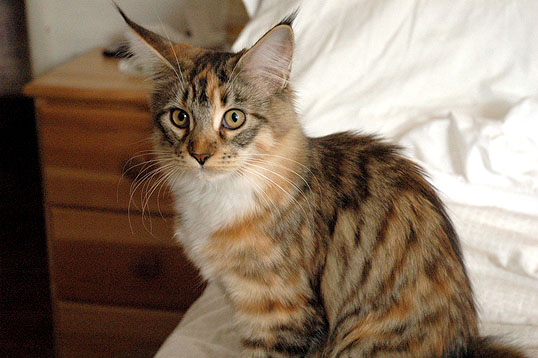 Sister Alberta, who is already a Grand Champion. Great litter! October 20, 2007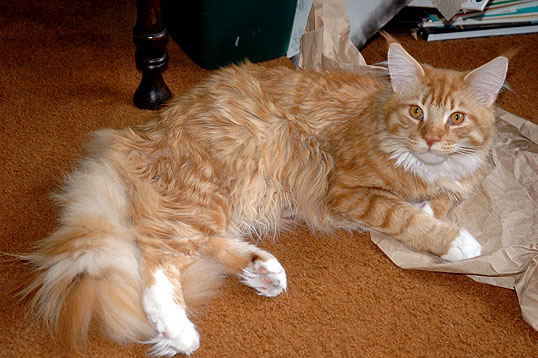 Spring has sprung, time to start brushing in earnest! March 31, 2007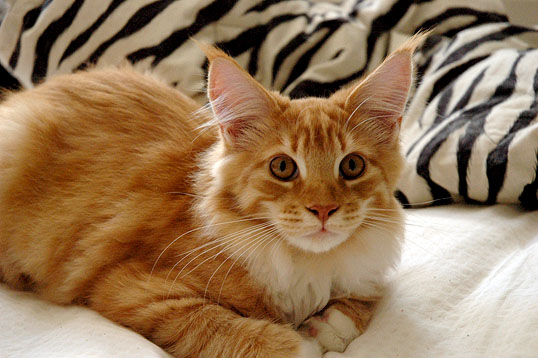 "You talking to me? You must be talking to me, I am the only one here..." October 20, 2006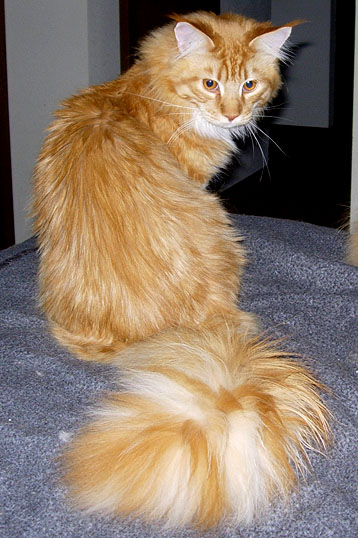 Just a hint at that tail of his... Not too long after I brought him home. February 13, 2007.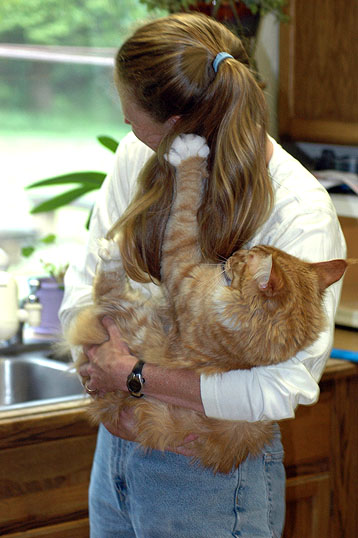 Rufus plays with Ann's hair. He is eleven months old and over 15 pounds already... June 5, 2007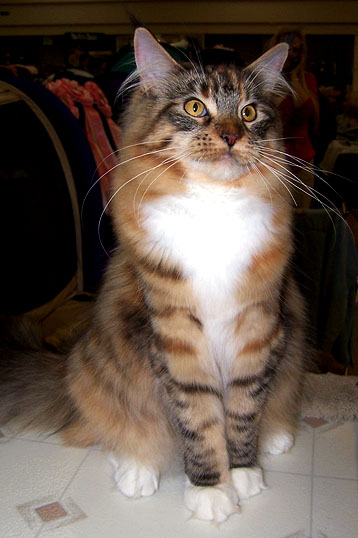 Alberta at Nine Months! What a change!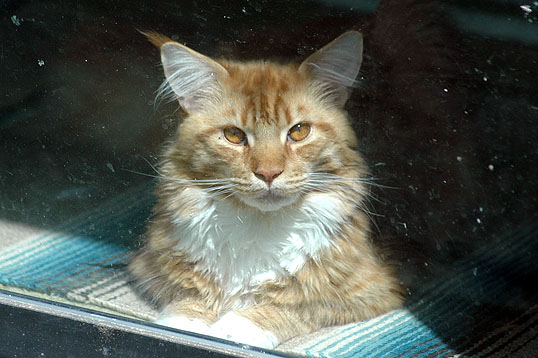 Okay, I can't go outside, but you could at least clean the glass! May 3, 2007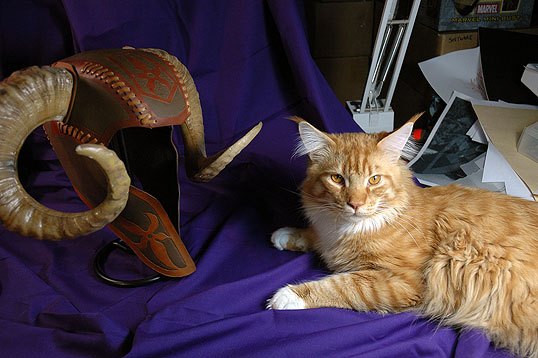 I was working on photos for my art site, but no, Rufus had other plans. And usurped the whole thing. May 6, 2007. And apparently his full proper name is Tabbypatch Rufus D. Duffus. The "D" standing for Dragon. Who knew?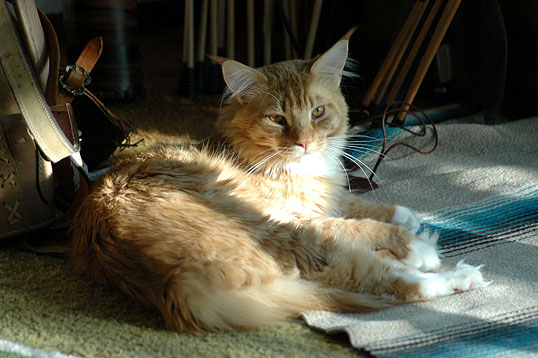 June 26, 2007. A bit leaner Rufus, now that the warm weather has come and he has been brushed a lot. Classic in the sun pose, of course...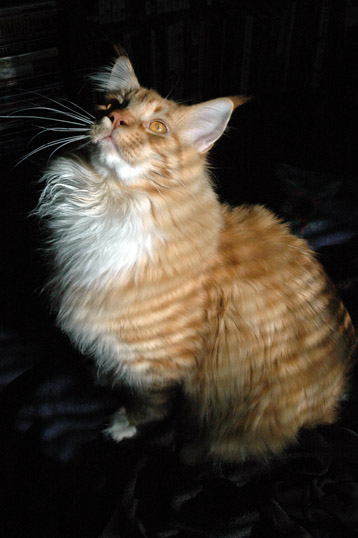 Rufus seeks the silver thingie from heck... October 27, 2007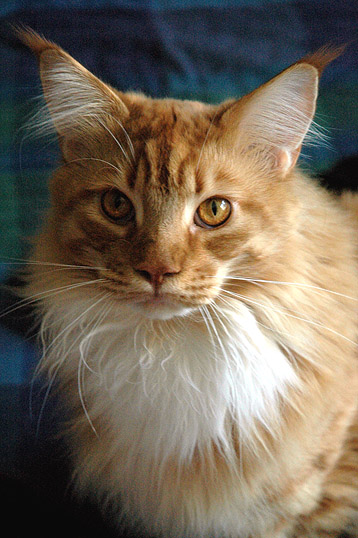 More posing on October 27, 2007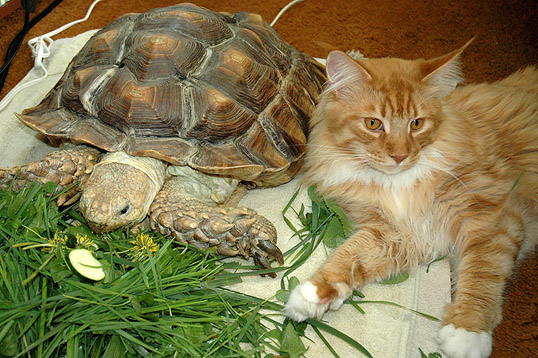 Ruffie with Molly, again on October 27, 2007. They seem to get along great!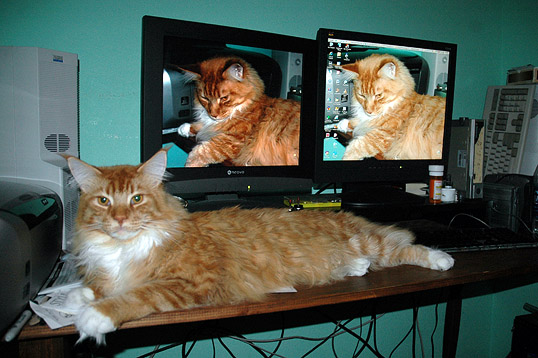 December 4, 2007. Rufus watches Rufus. I might as well take pictures, he is on half the keyboard, as he is wont to do...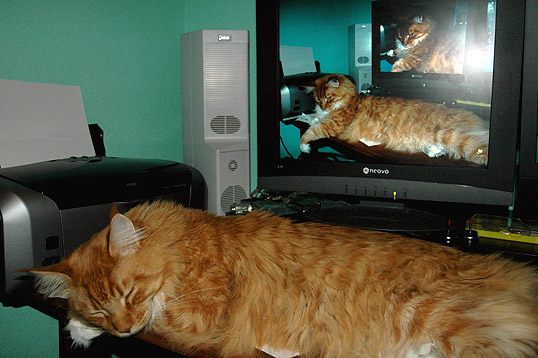 Rufus is content this day, and rests well knowing that Rufus is watching Rufus watching him.